RANGER 6.0 RGB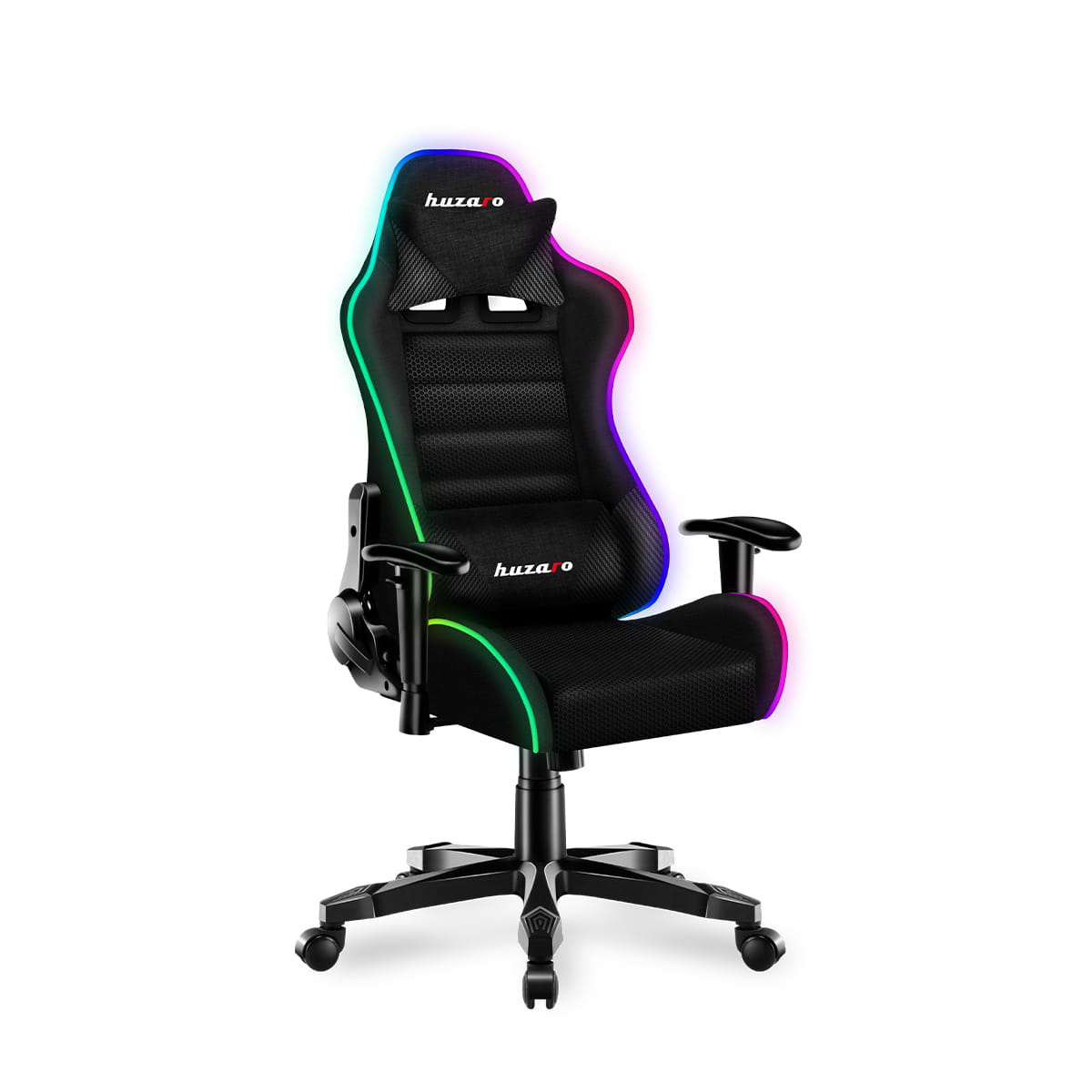 CECHY SZCZEGÓLNE:
Zdalnie sterowane oświetlenie w 

technologii RGB LED

Fotel jest ergonomiczny i 

dba o prawidłowe ułożenie pleców
Kilkanaście różnych kolorów świecenia
Zasilanie USB 

lub poprzez baterie AA

Nowoczesny, 

gamingowy wygląd

 zachwyci każdego fana gier

Oddychająca tkanina siateczkowa Mesh miejscach styku z ciałem

Sprawdzony producent i 

bezpieczna konstrukcja
Poduszka lędźwiowa

 i 

poduszka pod kark

 wymuszają właściwą postawę całego ciała

Materiał odporny na uszkodzenia, łatwy w pielęgnacji

Funkcja SideRest

 umożliwia pochylania oparcia

Mechanizm SoftFlex

 pozwala na bujanie się w fotelu

Podłokietniki zapewniają odpowiednie wsparcie przedramion

Kauczukowe koła

 ochronią podłogę przed zarysowaniami
Wsparcie zdrowej postawy
Fotel to najważniejszy mebel w pokoju każdego dziecka. Nauka, odrabianie lekcji, gry komputerowe i inne zabawy przy biurku pochłaniają bardzo dużo czasu. Dlatego tak ważne jest, aby zapewnić dziecku odpowiedni komfort. Fotel gamingowy Huzaro Ranger 6.0 nie tylko świetnie wygląda, ale przede wszystkim dba o prawidłową postawę ciała. Dedykowane poduszki, sprawdzone materiały i wypełnienie oraz odpowiedni, stabilny stelaż gwarantują zdrową pozycję podczas siedzenia.
Wygodny mechanizm SideRest
Mechanizm daje możliwość szybkiego pochylenia oparcia pod dowolnym kątem, z możliwością rozłożenia do pozycji leżącej. Bez użycia siły dziecko korzystające z Huzaro Ranger 6.0 może pozwolić sobie na chwilę komfortu i odprężenia.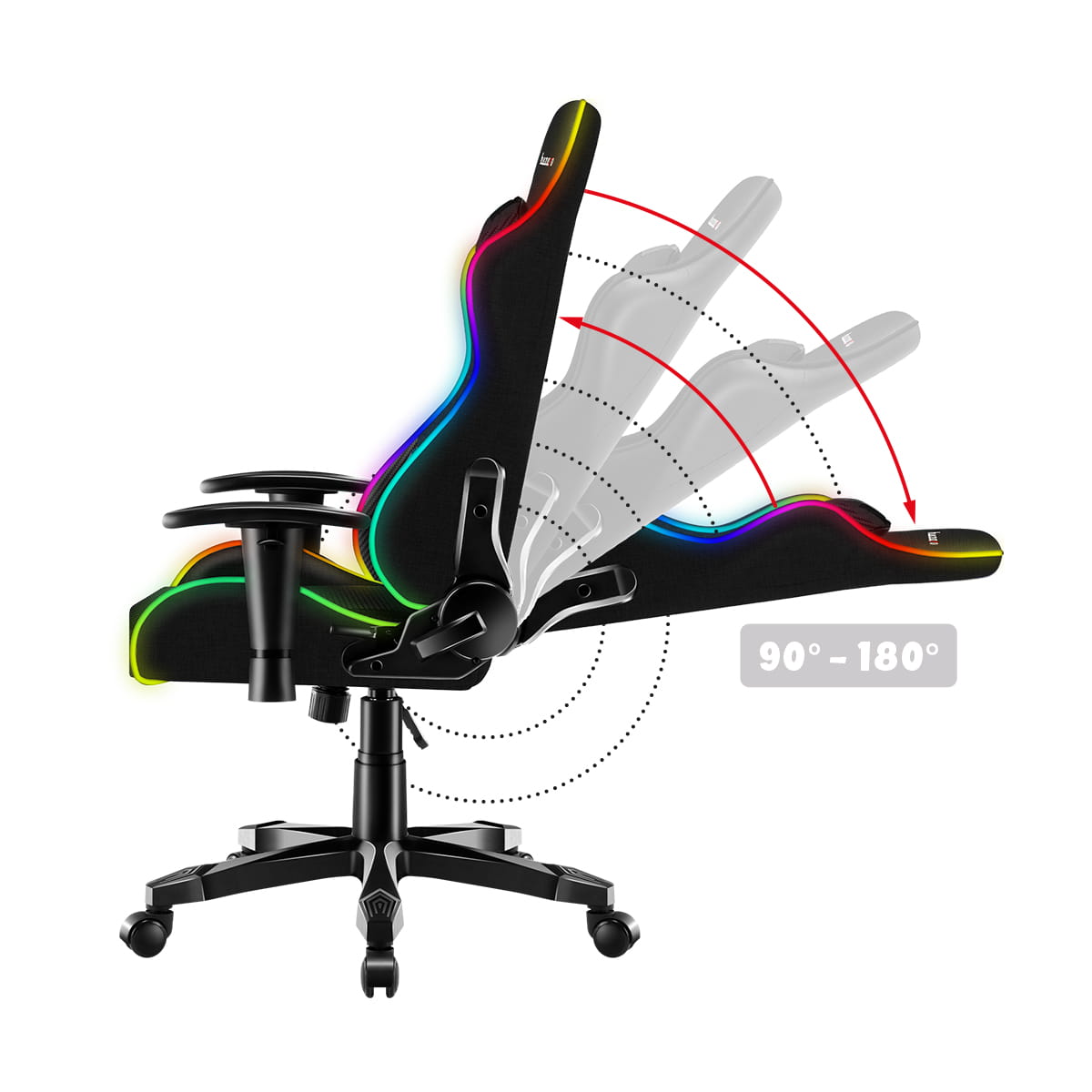 Regulowane, antypoślizgowe, miękkie podłokietniki
Wygodne podłokietniki z regulacją wysokości, wykonane z miękkiego, odpornego na odkształcenia materiału, pozwalają wygodnie oprzeć ręce. Podłokietniki zapewniają odpowiednie wsparcie przedramion, zmniejszają obciążenie barków i kręgosłupa.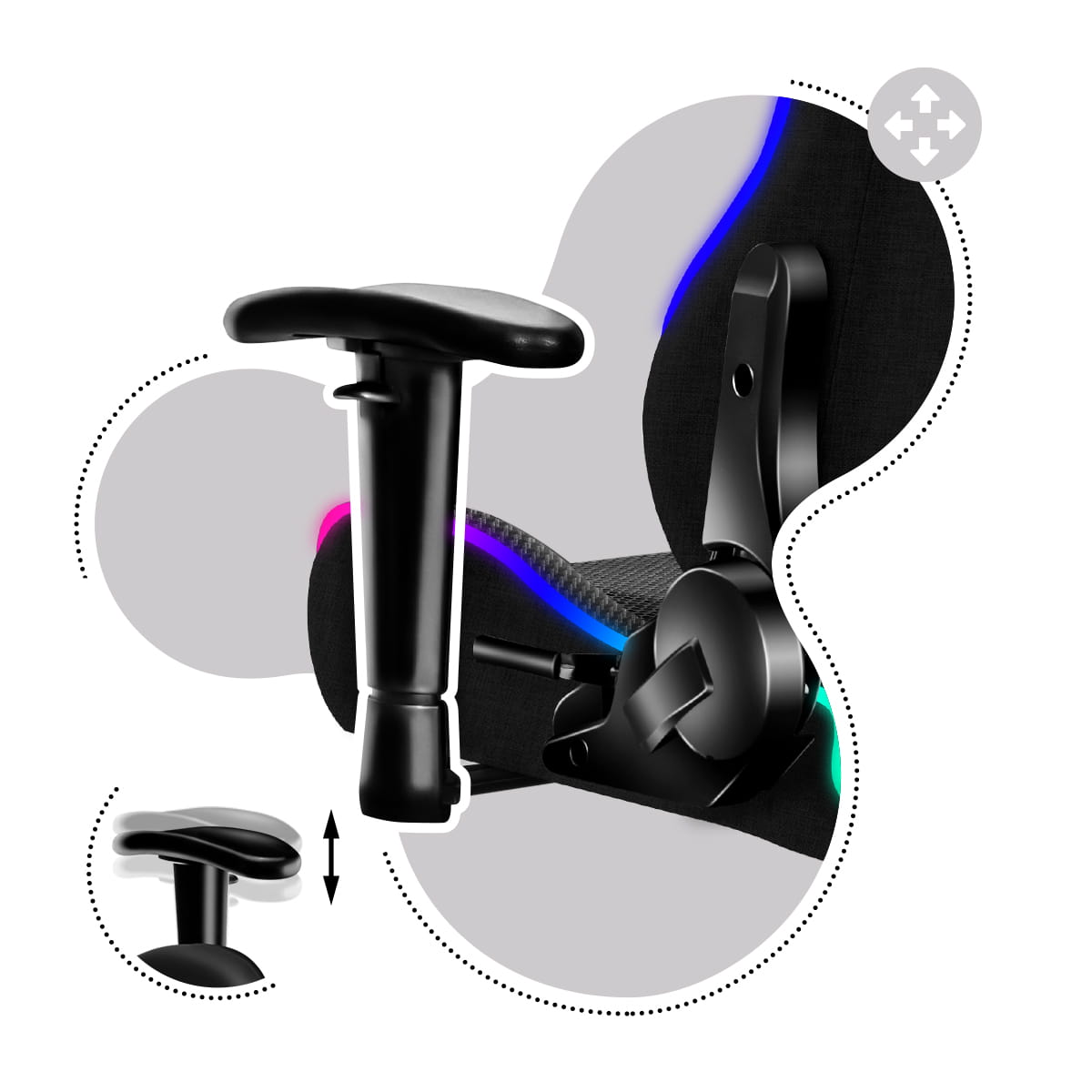 FOTEL PRZEZNACZONY DLA DZIECI
HUZARO RANGER to linia foteli gamingowych skierowanych do najmłodszych fanów gier komputerowych. Idealny do nauki i zabawy. Fotel będzie odpowiedni dla dzieci od 100 cm do 160 cm wzrostu.
Producent

:

Huzaro

Colour

:

Black

Seat material

:

Siatka Huge Mesh, tkanina XTwill

Height

:

109-117 cm

Width

:

61 cm

Height of the backrest

:

73 cm

Seat height

:

39 - 47 cm

Armrests

:

57 - 72 cm

Seat depth

:

50 cm

konstrukcja

:

Stalowa

Purpose

:

OFFICE / CONFERENCE ROOM

,

FOR GAMERS

Maximum load

:

130 kg

Stacking

:

No

Delivery time

:

1-2 dni roboczych

Do samodzielnego montażu

:

Tak

Zwrot

:

14 dni



Gwarancja - Warranty is granted by the producer for a period of 24 months.
Gwarancja