ERGONOMICS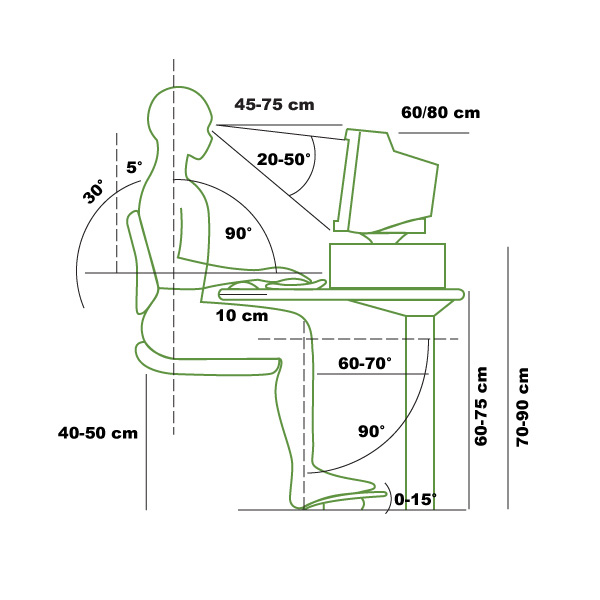 Ergonomia pracy przy biurku
Ergonomiczne stanowisko pracy powinno w sposób intuicyjny pomagać w przyjęciu jak najbardziej nie obciążającej kręgosłup pozycji. Zapewnić to może właściwe zakotwiczenie miednicy w odpowiednim jej przodopochyleniu. Im bardziej ostry kąt pomiędzy udem a tułowiem, tym bardziej występuje zgięciowa pozycja kręgów dolnego kręgosłupa.
Regulacja wysokości biurka:
Blat biurka powinien znajdować się na wysokości łokci.
Regulacja pochylenia blatu:
Jeśli mamy oparte łokcie i przedramiona leżą swobodnie na blacie to odpowiednie ustawienie kąta nachylenia to takie które ustali kąt zgięcia w stawie łokciowym między 90 a 100°.